The Grand Experiment: Surface RT for Work in IT
I've been mulling and stressing over what the first post on my blog was going to be, and I believe I have found the answer. I'm hoping this will be an excellent kickstarter for the readers and I hope you will enjoy it.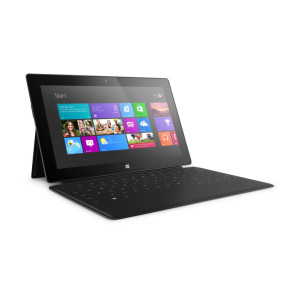 This idea was kind of formulated by some of the folks I work with. I was tinkering with my Surface RT (acquired at TechEd NA. Thank you much, Microsoft!). I was marveling at how much "Work" stuff I was able to accomplish on this ARM based device…….  so my co-workers and I came up with a challenge.
I would use my Surface RT at work, in place of my standard work issued HP Elitebook, for 2 to 4 weeks. The goal – to see if the RT was viable for work in IT. Now, I know that the RT was designed with the home user in mind, but I was curious……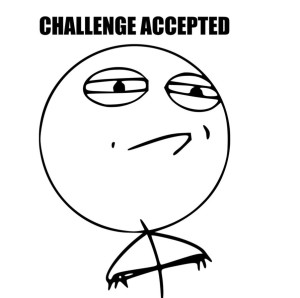 As a Windows Server/Virtualization Admin, there are several tools I need at my disposal at all times.
Management Tools
Office Suite (Specifically Outlook)
Reliable Web Browser
CLI, SSH, Telnet….etc…etc
Addon hardware support
So let's look at each of these in turn.
– Management Tools – (1 Point goes to Co-Workers)
As any windows server admin knows, this is a must. I HAVE to be able to gain access to AD, DNS, Hyper-V and all other critical windows services at the drop of a hat. This is the first hurdle I had to get around. As the RT is ARM based, there is no support for the standard RSAT tools. In addition to that, you would have some other hurdles to get around as you wouldn't technically be a member of the domain.
To be honest, I cheated a little bit on this one. To get around the issue I utilized our internal VDI solution (VMware VIew). My internal VDI desktop is domain joined to begin with, so I just insured that the RSAT tools were installed and viola! Full management capabilities. In addition to the standard RSAT tools, most other management tools that do not have either a Windows 8 app or are web based, would also have to be utilized in this manner.
VMware has provided an official Windows 8 App for connecting to View desktops. I found that the app is generally ok. It is still lacking some key features such as PCoIP support, but the one big thing that annoyed me the most was the performance was NOT good. If you were utilizing multiple applications on the RT, the View app would begin to monopolize more and more of your CPU. At times it was not unheard of for the VMware View app to be consuming 60% of my RT CPU. Eventually I gave it up while I was on the local network in favor of using the official Microsoft remote desktop app to RDP directly to the desktop as it performs much better.
You could also use the standard "Desktop Mode" RDP client that comes native with windows it you prefer. I like the official app myself as it has some recently accessed features that remind me of the remote desktop connection manager programs of old, where you can save your most used connections and credentials…etc…etc.
– Office Suite (Specifically Outlook) – (1 Point to Me)
When someone asks me "Gee Andy…  why in God's name would you pick a Surface over this shiny fancy iPad?" I reply by saying……    "Two words: Real Office"
This has got to be one of the biggest strengths of Microsoft in the tablet market. They are able to provide one of the most highly coveted business applications on the planet, natively and effectively on their device.
Windows RT came with Excel, Word, and Powerpoint out of the box. Once I upgraded my RT to 8.1, Outlook was added to the mix, which was a HUGE win.
Sure, the standard Mail app was included out of the gate, but it had no where near the functionality of full-blown Outlook.
All of the office apps function well and respond well to touch interface use. My only gripe is they are not yet full "Apps" as in they still run in desktop mode. I've configured my taskbar to auto-hide however to give them that app-ish type feel however and it's work out pretty well so far.
One other thing to note. Office is included with the RT. However, if you intend to use it for business, you must provide a license via Open Volume licensing or Office 365. It is done via the honor system, so NO CHEATING!
– Reliable Web Browser – (Draw…  no points to anyone)
For any PC user a browser is a must. We all know this. I'm still finding it hard to call IE 11 a reliable browser.
Don't get me wrong, I think it will be a fine browser once it's out of beta, but in it's current state it's very prone to crashes and hang ups. I think the other issue at play here is, a lot of web apps and sites have not yet implemented full support for IE 11, so use of compatibility mode is needed in some cases.
If you do find you need to add a site to the compatibility mode settings you'll have to do that in the desktop version of IE 11 and press Alt to bring up the drop down menus, as there is now way currently to do it in app mode. Annoying yes, but workable.
You'll find Java support non-existant, but it's a pleasant surprise that Microsoft has taken a hands-on approach to protecting itself from the vast array of Flash vulnerabilities. Flash is baked into the browser and updates are issued via Windows Update. They do a better job at it than Adobe does!
One other downside is: beings the RT is arm based and all apps have to be signed via the Microsoft app store, IE is currently your ONLY choice for browsers. I don't personally have an issue with that, but I know some folks will. Just something to be aware of.
– CLI, SSH, Telnet….etc…etc – (1 point to me)
We all need to get logged into those pesky routers and switches from time to time, so this category is a must for any sys admin worth their salt.
There are several "paid" apps on the app store that offer this functionality. Purchase them, they work well. There isn't much more to it than that.
One other thing that falls into this category is powershell. You are able to script and run powershell commands on the RT. Some special considerations may have to be made as the RT is again, not domain joinable, but that's something that can be worked around if you REALLY want this functionality.
– Addon Hardware Support – (1 point for me)
Not all tablets fit every need. But the Surface RT comes close.
One of the big knocks against the iPads of the world is no solid external device support. If I'm going to be working on this thing for several weeks, it better be darned functional and comfortable.
Thankfully the RT comes fully stocked with a USB port and a Micro-HDMI port. I couldn't ask for more.
The USB port is hardy enough to run a unpowered USB hub with several devices hanging off of it. I use a wireless mouse/keyboard and thumb drives on a regular basis with it and I haven't had a single issue with it. It just works.
I REQUIRE multiple monitors to work on. I'm not going to work off the surface's screen real estate for 8 hours a day. The screen on the RT is nice, but it's not that nice, so I need to be able to connect an external monitor.
For 20 bucks you can pick up a Micro-HDMI to VGA converter on Amazon that does the trick pretty well. I haven't run into an output source yet it hasn't been able to handle. Plus, when used with projectors and powerpoint, the RT is quite the presentation tool.
The standard multi monitor setup/configuration applies within the OS, but once configured it works in much the same way it always has. The only issues I've run into is that there are times where it's problematic to get Windows 8 apps to display exactly where you want them to, but it's workable. I'm sure these minor bugs will be squashed prior to general release, so I'm not all that concerned at this point.
All in all…..  very impressed with the external device support. It is indeed top-notch.
– Results –
Co-Workers: 1 point       Me: 3 points
Ok…  So maybe I'm biased as history is written by the victor, but with the assistance of a VDI or remote connectivity solution to pick up those few areas where it's lacking, the RT is quite viable for use in IT when used in a support capacity. However, I doubt a developer would come to the same conclusion as their application set is far more specific.
On another note, were I to upgrade to a Pro, most if not all the listed shortcomings would not be an issue.
Will I continue to use it after the test period? Most likely. It's fast, mobile and it does what I need it to do.
Game….set….match.