Selected as Microsoft MVP in Hyper-V!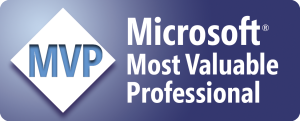 Last Tuesday (July 1st), I had the great honor of being selected as a Microsoft MVP in Hyper-V. As a First time MVP, I am greatly humbled and gracious for all those in the community that have found my contributions meaningful in some way.
In my professional career, my goal has always been to share knowledge and evangelize technology amongst peers, user groups, and the IT community at large. Receiving MVP recognition tells me those contributions are/have been effective and are being positively received.
MVP status will allow me to continue to provide the community with continued valuable content in a more official capacity and I look forward to continuing my contributions to you (the IT community) for years to come.
Thanks to all my friends and followers for being part of this great community. We couldn't ask for a better group of consummate professionals and all around great people!
Time to get back to our regularly scheduled programming.
Cheers!